Join Us Saturday - October 1st - Downtown Meridian
Schedule of Events:
11:00 AM - Street Vendors & Food Trucks Open
11:00 AM - Beer Gardens Open to Public
12:00 - 1:30 PM - Main Stage - RJ McGinnis
12:00 PM - 3:00 PM - Cornhole Pitch - Sponsored by ScoreHolio CornHole 
2:00 PM - 3:30 PM - Main Stage - Red Light Challenge
3:00 PM - 7:00 PM - Amateur Boxing - Sponsored by Marin Boxing Academy
4:00 PM - 6:00 PM - Main Stage - Broken Tip Jar
7:00 PM - 9:30 PM - Main Stage - Pilot Error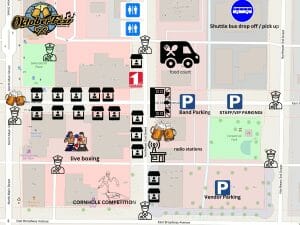 Oktoberfest Meridian Day of Event Map.

This special event service will showcase a portion of the full 30 Pine, connecting attendees from Park & Ride lots at Meridian High School (MHS) and Blue Cross of Idaho (BCI) to Oktoberfest.
PARK & RIDE
Riders can avoid traffic and park for free at either location, with buses arriving at temporary bus stops located at the Park & Ride lots every 15 minutes from 11 a.m. to 7 p.m.
The last bus will depart 3rd & Pine at 7 p.m.
Corn Hole Sign-Up Information:
Find yourself a partner and get signed up using the links below! Check-In is at 11:30 AM on Saturday at the Frontier Club in Meridian. This is an Adult ONLY Event.
Intermediate / Social:
Competitive / Advanced: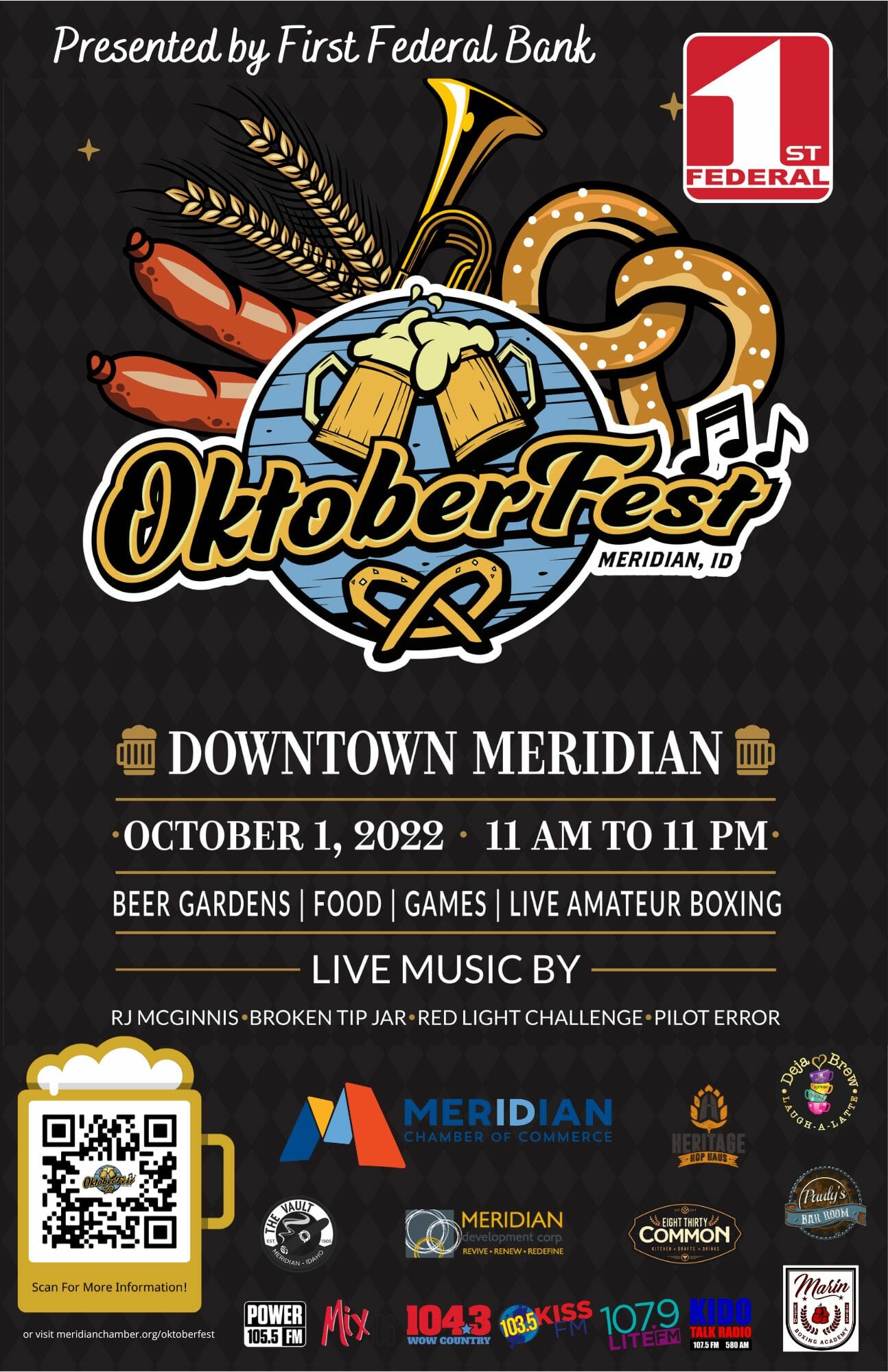 Oktoberfest Meridian Commemorative Beer Steins vouchers are available now! We are offering you the opportunity to pre-purchase our commemorative beer mugs before the day of the event. Place your order for as many vouchers as you want. Only $20 per mug!
Inside these 14 oz. mugs are the following:
- One beer token for your first FREE pour
- Oktoberfest Event Decal
- Coupon Book
Get your vouchers today through the link below:
Vouchers can be redeemed for their mug on the day of the event at any security checkpoint on October 1st!