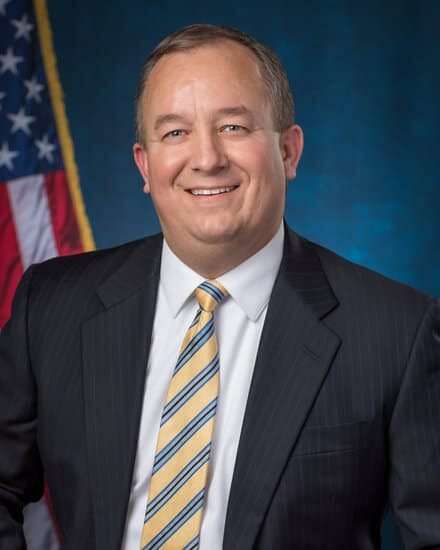 September 2023 Newsletter to the Business Community
We all want a talented workforce. It helps our businesses grow with family wage jobs and results in a vibrant community with enhanced livability. That's why the City's partnership with the Chamber around Talent and Workforce Development helps us to cultivate an environment that not only attracts businesses but also nurtures individuals who power our economy.
Meridian's business landscape continues to evolve, and we have made it a priority to pursue family-wage jobs that offer stability and growth such as in professional service, technology, light manufacturing, and healthcare industries. By fostering collaboration between local businesses, educational institutions, government agencies, and the Chamber, we are laying the groundwork for sustainable careers that empower our workforce and business community to thrive.
To stay competitive in today's dynamic job market, constant skill enhancement is essential. As a community, we recognize the value of continuous learning. To this end, the Idaho Department of Labor and the City of Meridian are collaborating with our business community to help identify needed talent. Then, working with our educational partners, such as the College of Western Idaho, training is occurring in a variety of fields such as healthcare and emergency medical services, as well as in drafting, electrical apprentices, robotics, welding, manufacturing, and construction. This is creating a workforce our businesses are asking for and providing our residents with the skills demanded by emerging industries.
Together, we are building a workforce that remains adaptable and relevant in the face of technological advancements, and shaping the business landscape. We are committed to enhancing Meridian's business environment that is conducive to growth. By working to establish a strong foundation for businesses to flourish, we know the businesses and employees will contribute to the overall livability of our city.
The road ahead is promising, but it demands collective effort. By collaborating with members of the Meridian Chamber of Commerce, we can build a future where success, opportunity, and livability are the cornerstones of our community. I encourage you to engage with us, share your insights, and participate in initiatives that drive our shared vision. As always, our Economic Development Team is ready to assist you in growing your Talent and Workforce by connecting you to the right resources. More information can be found at www.meridiancity.org/business.
Thank you for your unwavering support, and I look forward to the strides we will take together to build a city that is built for business and designed for living.