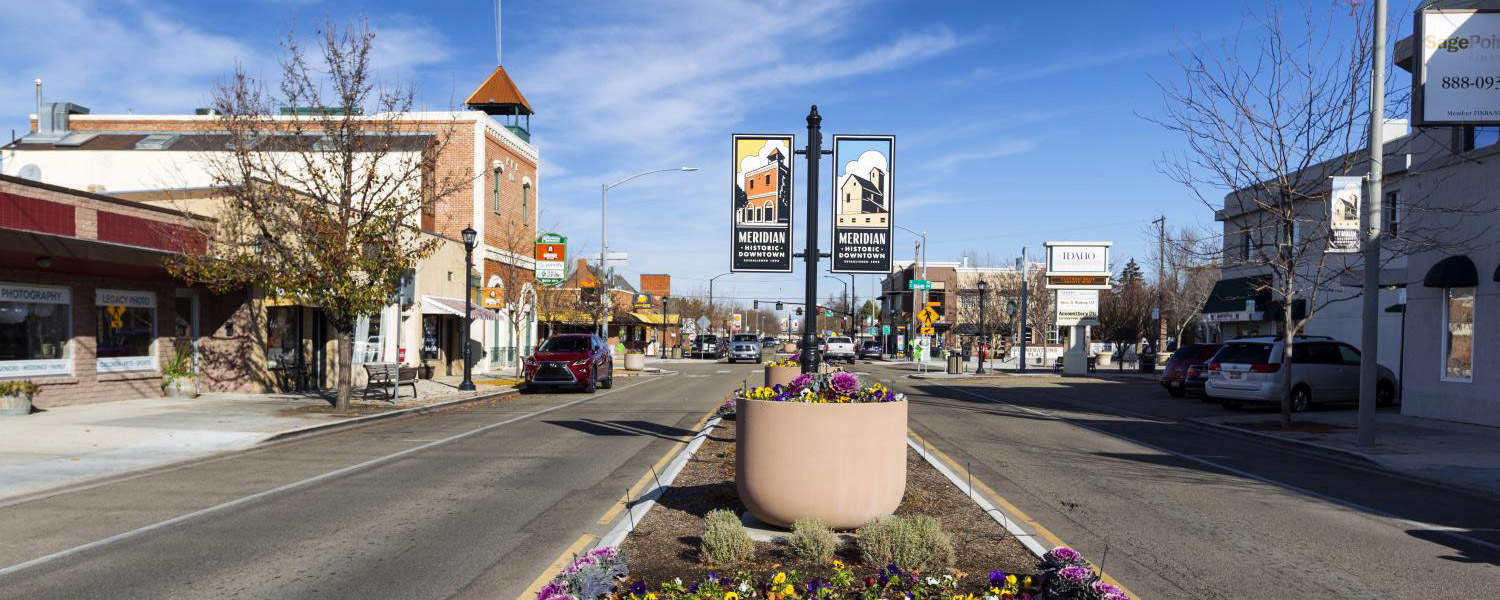 Who We Are
Downtown Meridian is a vibrant destination in the heart of the Treasure Valley.
We are community partners organized to promote economic and cultural vitality in Downtown Meridian.
Get involved today!
Announcements
Street & public parking will be affected Wed 4/14 9:00pm - 6am Thur 4/15.

During this time we ask that all vehicles be removed the areas listed here.

Idaho Avenue between Main and E. 3rd. St. (both sides)

E. 2nd St between Pine & Broadway (both sides)

Broadway Ave between Main and E. 3rd St. (North side of the street only)

Compass VRT Parking Lot
The Meridian City Council has designated $1 million from the City's CARES Act funding to provide grants to assist small businesses impacted by COVID-19.
Welcome to our newest members:
TDS Telecom
Last Call Trivia at Eight Thirty Common
Tuesday, August 3, 2021 - 5:00pm to 7:00pm
Wine Wednesday at Deja Brew Laugh a Latte
Wednesday, August 4, 2021 - 6:00pm to 8:30pm
Trivia Thrusday at Deja Brew Laugh a Latte
Thursday, August 5, 2021 - 6:00pm to 8:30pm