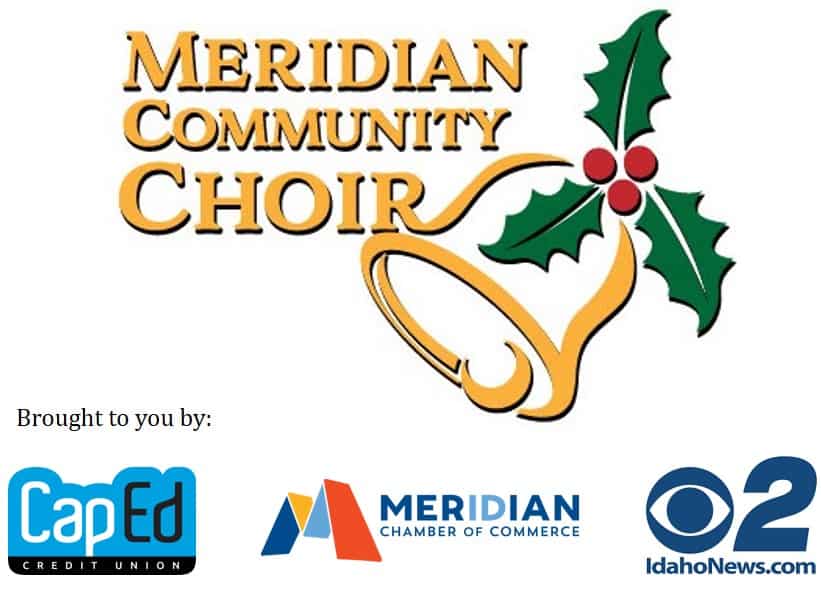 The holiday season is upon us and this year will be different than any year we have experienced in our lifetimes.
While we may not be able to get together with our friends and neighbors to celebrate the season, we can still create some holiday cheer and spread it through music!
Introducing your opportunity to participate in the Meridian Community Choir!
You have two options to participate - record one or both of the medleys below and submit your recording.
Click your choice below and follow the instructions.
Let Heaven and Nature Sing (A Sacred Caroling Medley)
Tis the Season (A Secular Caroling Medley)
We want to bring the holiday spirit to everyone in Meridian this year and would like you to contribute your voice to one of our carols.
To ensure your video is used on in our promotion, please submit it no later than December 11, 2020. You can submit your videos any time before.
The video collection will be shared across partner social media channels, websites, and aired
on Channel 2 News starting December 15th.
Like and follow @meridianchamber   |   @capedcu    | @CBS2Boise on Facebook