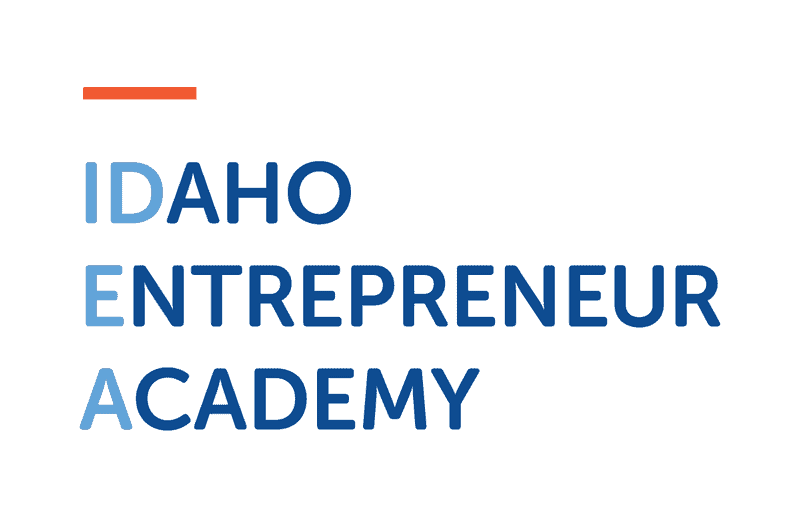 After three highly successful years with the Youth Entrepreneurs Academy (YEA!), the Meridian Chamber of Commerce and its partners (West Ada School District, New Ventures Lab and other Chamber member businesses) decided to move on to an entrepreneurial program that utilizes more current materials and methods.  The Idaho Entrepreneurs Academy(IdEA) will work with student entrepreneurs using the Lean Startup methodology, including the use of the Business Model Canvas.
This exciting year-long experience will transform middle and high school students into real, confident entrepreneurs.  Students will do Problem and Customer Development, Product/Market Fit, and Market Development while using the Business Model Canvas.  With this work done each business will be paired with a Mentor for six weeks to prepare to pitch to a panel of investors for the opportunity of gaining funding for their business.  Along the way they will have guest speakers and field trips to meet successful entrepreneurs and service providers  (attorneys, accountants, marketing, graphic design, etc.)  At the end of this experience, each business will participate in a Trade Show to sell their products and services to the public.
Develop solutions to real customer problems

Interact with business professionals

Pitch the businesses to potential investors

Legally register & establish their business

Participate in a Trade Show
Benefits to the Community
Develop educated, motivated workforce

Develop next generation CEOs

Create professional networks for students

Encourage students to make jobs

Connect educators with businesses

Foster business and job creation
The IdEA program is focused on teaching students about business while building confident leaders with values.  The mission of the program is teaching more students how to make a job, not just take a job.  We want students to learn a process that they can use to evaluate ideas they may have and determine if it can become a business.  The IdEA program is a business activity sponsored by the Meridian Chamber of Commerce and is not a school activity or associated with the West Ada School District.  However, the district is fully supportive of the program and provides facility, communications and school interaction support.